Junk Furniture
South Shore's Best Junk Furniture Removal Services
Do you have a collection of old junk furniture that's taking up unneeded space in your home or on your property, but don't have the capacity or device to move it & get rid of yourself? Then call Same Day Haulers Junk Removal Experts! We have all of the tools and expertise to move any furnishings, regardless what size or shape.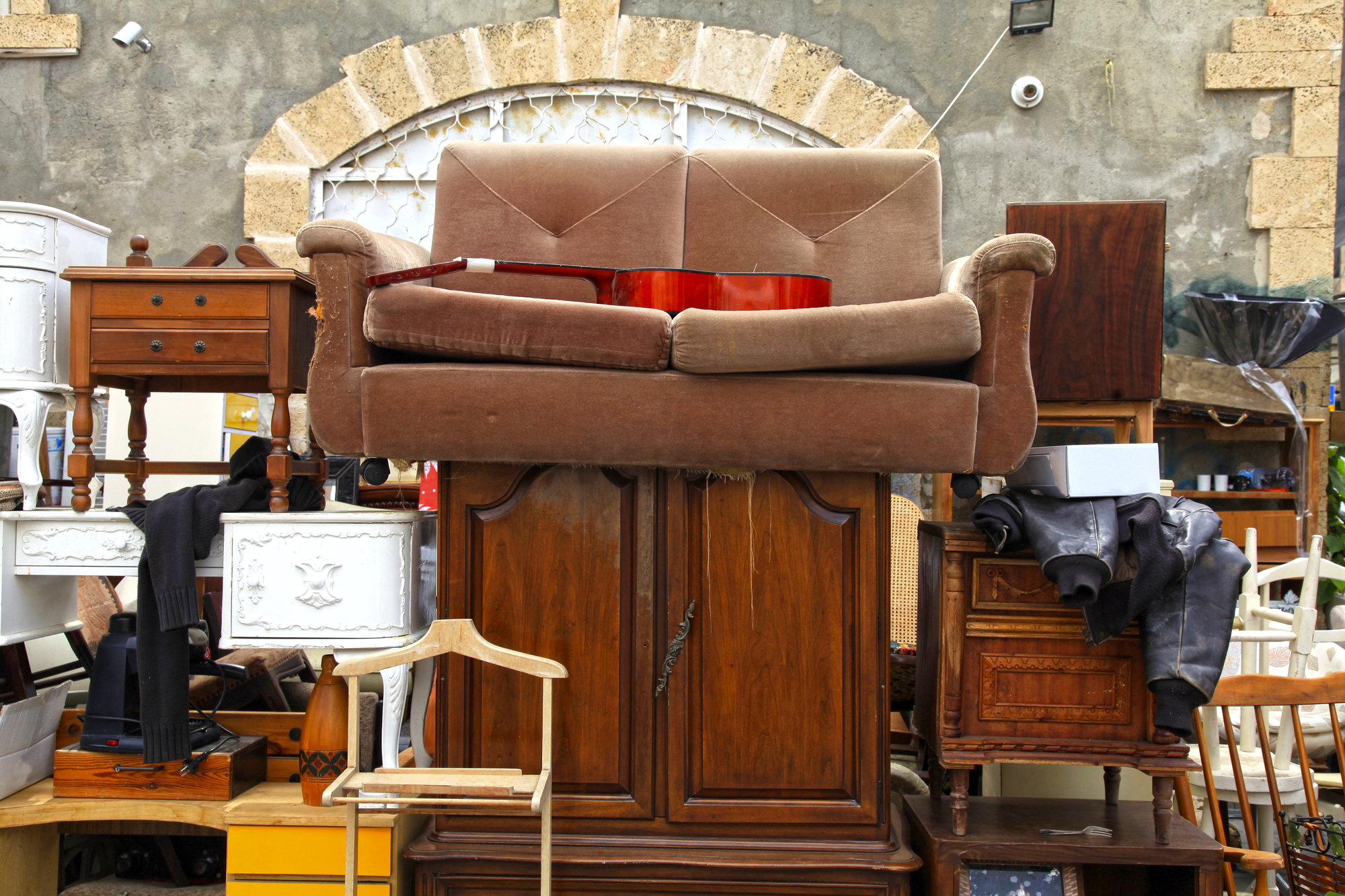 We Can Haul Away Any Items That Need To Go
Same Day Haulers Junk Removal Experts takes great pride  to assist you 24/7 with any old furniture or household item removal.
Whether you're moving and getting rid of unnecessary items in the process, you want to make some room for new furniture, or you've got some defective or damaged appliances that you need to dispose, you can trust us to get the job done. From property & estate clean-outs to hoarder clean-outs, we can haul away any items that need to go. From that old sofa to the furniture that's been slash at by pets and must be junked, we can pick it up and dispose of it properly for you.
We are readily available for both same-day appointments, or you can book us in advance by calling the phone number listed at the bottom of this page. We have workforce available morning till evening so that we can work around your busy life, and not the other way around! ​
What We Take
Household Items We Take for Junk Removal
Same Day Haulers Junk Removal Experts has the equipment and experience to handle jobs of just about any size! We have not yet experience a piece of furniture too big for us to handle yet; we offer everything from sofa removal, to mattress removal, to even helping clear out large armories, cabinets, and more. We carefully move any unwanted furniture out of your home, load it, and transport it to an eco-friendly recycling facility. We'll take care of all the tough work so you don't have to!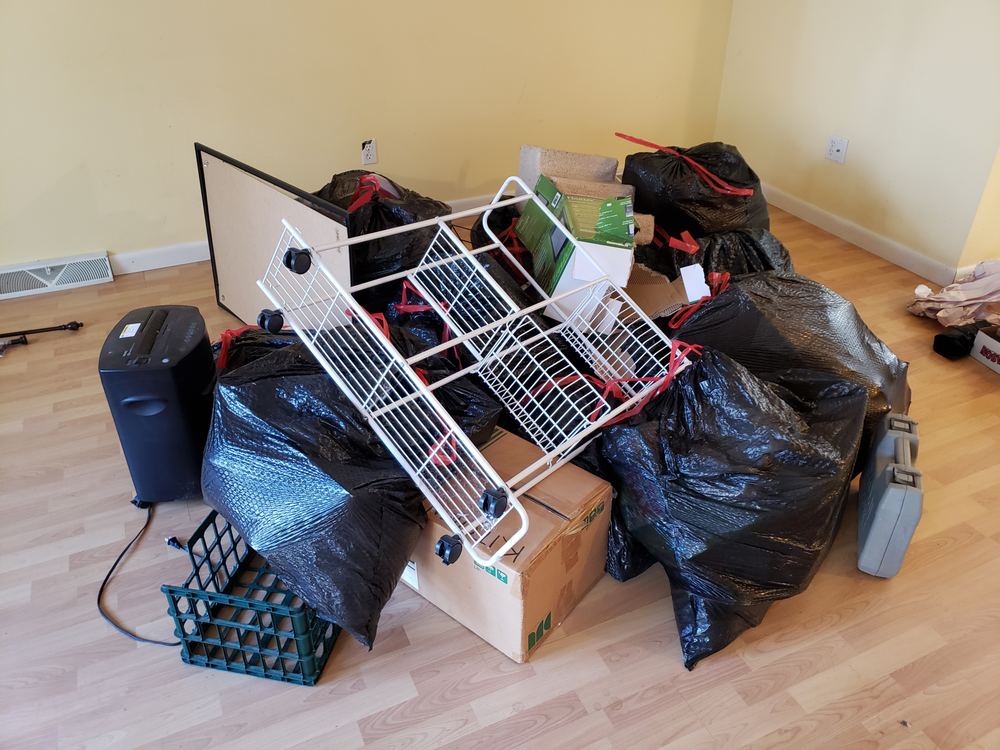 Here are just a few examples of what we're able to haul away for you:
Couch & Sofa Removal
Bed frames and mattress removal
Bookcase and Shelving removal
Tables
Chairs
Desks, office furniture removal
File cabinets remova
lArmoires
Tool units, garage furniture removal
If you have inquiries about what we're capable of removing, please don't hesitate to contact us.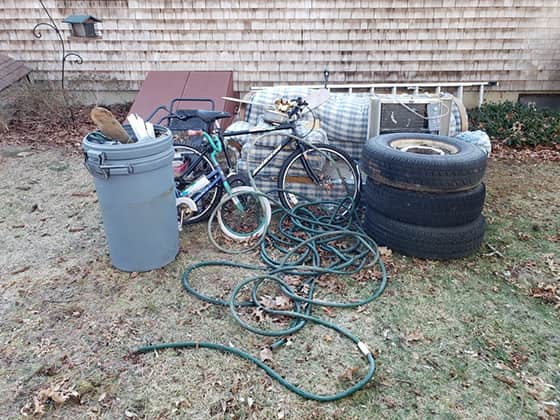 Other Junks We Take
Outdoor Items We Remove
We don't just deal in indoor furniture; Same Day Haulers Junk Removal Experts are more than happy to help haul away your unwanted outdoor items as well! We offer:
Playset removal
Swing set removal
Shed removal
Fence removal
Yard waste removal

*
​*If you're working on beautifying your yard, then it's easy to produce more waste—i.e. anything you've cut or dug up—than your green bin can handle. Wintertime also tends to leave large heap of broken branches, leaves, and other wreckage that can build up quickly. So whether your extra yard waste is due to some fresh landscaping or is simply a by-product of the season, Same Day Haulers Junk Removal Experts is happy to clear it out for you.​
Please be advised, that we are more than happy to take these things away for you, Same Day Haulers Junk Removal Experts is not a demolition contractor. Our personnel does not carry the tools nor possess the training to be able to offer demolition services. Any items that require to be deconstructed prior to removal must be taken care of beforehand.
If you have any inquiries please feel free to give us a call about whether or not your outdoor furniture needs to deconstructed before removal.
Benefits of Calling for Furniture Junk Removal on the South Shore, MA
Most household furniture is heavy, bulky, and often constructed in awkward shapes that make transportation a challenge. Attempting to move furniture out of your home by yourself can often risk personal injury (such as back or knee strain), or potential damage to your home if you accidentally knock into any walls, etc. And once you've got the piece(s) out of your home, what then? Most cities don't offer used furniture pick-up as an option for municipal disposal services, and it's unlikely that the city will allow you to leave the furniture on your curb. That's where we come in!
Trusting a professional company like Same Day Haulers Junk Removal Experts means you don't have to do any of the hard work. We possess the knowledge and expertise to make sure that all your unwanted furniture makes it out of your home without causing any damage or scuffs along the road. Once we have the furniture out, we'll transport it to a donation facility (if it is still in usable condition), or to an recycling facility. You won't have to waste time, effort, and money taking your unwanted furniture to a scrapyard, and you can relax knowing that you made a decision that help the environment and your community.
In addition to the benefit of utilizing our services, Same Day Haulers Junk Removal Experts is also a much more inexpensive option than renting a dumpster. By selecting us, you'll be saving money, and you won't have to deal with a giant dumping ground sitting in your pavement for days while you toss all your junk items inside.
We are here to help make your life as easy as we can. Same Day Haulers Junk Removal Experts can take any pick-up times between our hours of operation  so that we can work around your hectic schedule.
We Can Get Your Junk Removed Today