Junk Removal Plymouth County MA
Full-Service Junk Removal & Disposal Services For Plymouth County, MA
We specialize in Junk Removal Services. Customer satisfaction is our #1 Goal. We respond to every request that comes in. Our pricing for junk removal Plymouth County MA is competitive and our customer service is first class. We are fully insured and guarantee all of our work. Give us a call and I promise you will not be disappointed. Below are a few of the junk removal services we offer.
100% Customer Satisfaction
We work hard to make sure you are 100% satisfied. We go above and beyond.
Competitive Pricing
We are the best value in the industry. Great prices and service combine for an outstanding experience.

Professionals Haulers
We train our staff through a vigorous system of material handling, safe operations and client satisfaction.
Junk Removal Plymouth County Services We Offer
Same-day Junk Removal Services
We specialize in same-day junk removal services. Each day we leave room in our schedule for the same-day requests that come in from our customers. When you need same-day service give us a call. We also can provide emergency junk removal services even after business hours. Sometimes surcharges for emergency service may apply.
Single-Item Pickup
We understand that not every junk removal job is a big one. Sometimes you just have one or two items that you need to get rid of. Maybe it's a big or bulky item that you just don't want to have to move. We get a lot of calls to remove sofas, refrigerators, and dressers.
Small To Medium Sized Pickup
Sometimes you have a few items that need to be hauled away. Maybe you even have a large pile of junk that needs to be picked up. We do this type of junk removal also. Most times our customers just email or text us a picture of the pile that they have. Based on a few photos or a conversation we can give you an estimate over the phone. For this type of junk removal, we usually give you our truck pricing for junk removal in Plymouth County MA.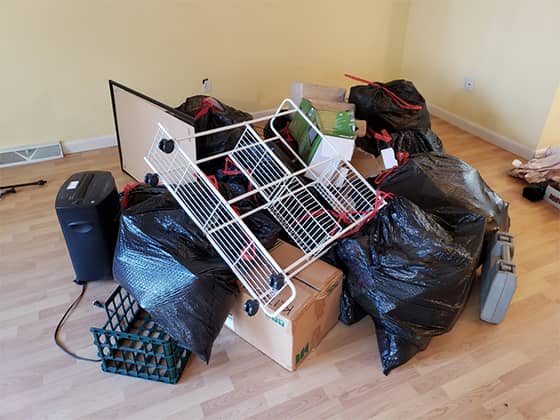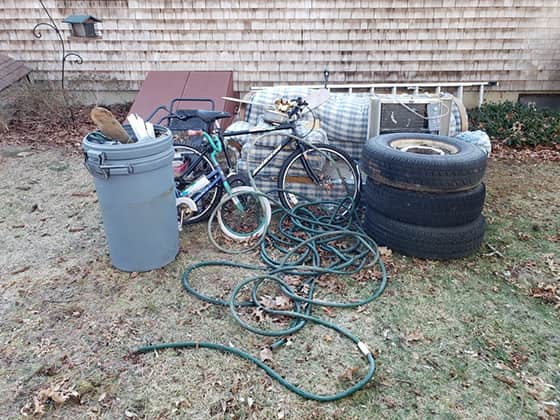 Large Cleanouts Plymouth County
When you have a large cleanout to do it can be very overwhelming. We can help make this process a lot easier for you. When your basements, attics, garages, and backyards get cluttered there can be a lot of junk to haul away in Plymouth County. Give us a call and we will provide a free in-person estimate for large projects. Here is a link to request an estimate.
100% Customer Satisfaction
Junk Removal Plymouth County MA
Trash Removal Plymouth County MA
Garage Cleanout Plymouth County MA
Basement Cleanout Plymouth County MA
Attic Cleanout Plymouth County MA
House Cleanouts Plymouth County MA
Dump Runs Plymouth County MA
Garbage pickup Plymouth County MA
Competitive Pricing
Hot Tub Removal Plymouth County MA
Swingset Removal Plymouth County MA
Mattress Removal Plymouth County MA
Fridge Removal Plymouth County MA
Stove Removal Plymouth County MA
Furniture Removal Plymouth County MA
Rug Removal Plymouth County MA

Professionals Haulers
Construction Debris Removal Plymouth County MA
Yard Waste Removal Plymouth County MA
Shed Removal Plymouth County MA
Demolition Removal Plymouth County MA
Pool Removal Plymouth County MA
Deck Removal Plymouth County MA
If you have redecorated, or clear out an area of your home, chances are you might end up with a stack of unwanted items that are not in condition for resale or donation. That's where our local junk removal services are available. Just search 'Junk Removal Near Me' and you can dispose of any undesired items by reaching out through phone, providing us with brief description of what you need to eliminate, and we can offer you a cost effective price to come and pick it up and dispose of it safely for you.