Shed Removal
South Shore's Best Shed Removal Services
Do you have an old shed that occupy space and you want to get rid of? Call us and we can make it happen!
We get calls every week from clients just like you who are looking for shed removal services. We take away your old shed and return that much-needed space.
Each Shed Removal plan is different but we address them all in much the same way. We complete a thorough site inspection. We ensure that all objects have been removed from the interior and surrounding area. When we have finished that portion of the project we then dismantle the shed and safely remove it from the property.
All the section of the shed are separated and disposed of or recycled properly. As a company, we oversee waste management. We are professional, fully insured junk removal company.
The estimated price of shed removal services vary on the size of the shed and its location on the property. Most cost estimates can be given over the phone. Just give us a call or message us with a few images of the shed you need to get rid of.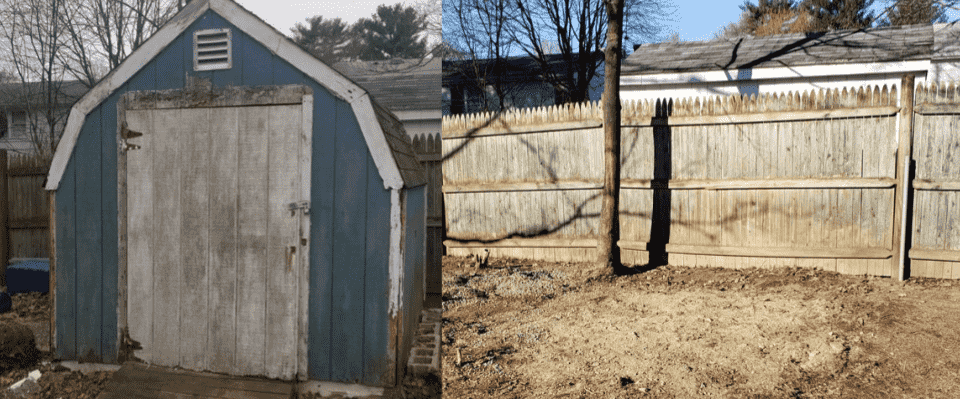 Estimated Price For Shed Removal

For faster service send us a text with a few pictures of the shed you need to be hauled away. Text Eric for a quick quote:
1-866-410-1416
We Can Get Your Junk Removed Today