Appliance Removal, TVs and Electronics Removal
Junk Removal
South Shore's Best Appliance Removal, TV Removal, Junk Removal Services
With breakthrough technology and advancement each year, it's no surprise that we're dealing with more electronic waste than ever! Cellular phones, appliances, computers, TVs… it seems like they just progress each year. And unfortunately, dealing with any type of electronic waste isn't quite as easy as tossing it in the trash or on the curb.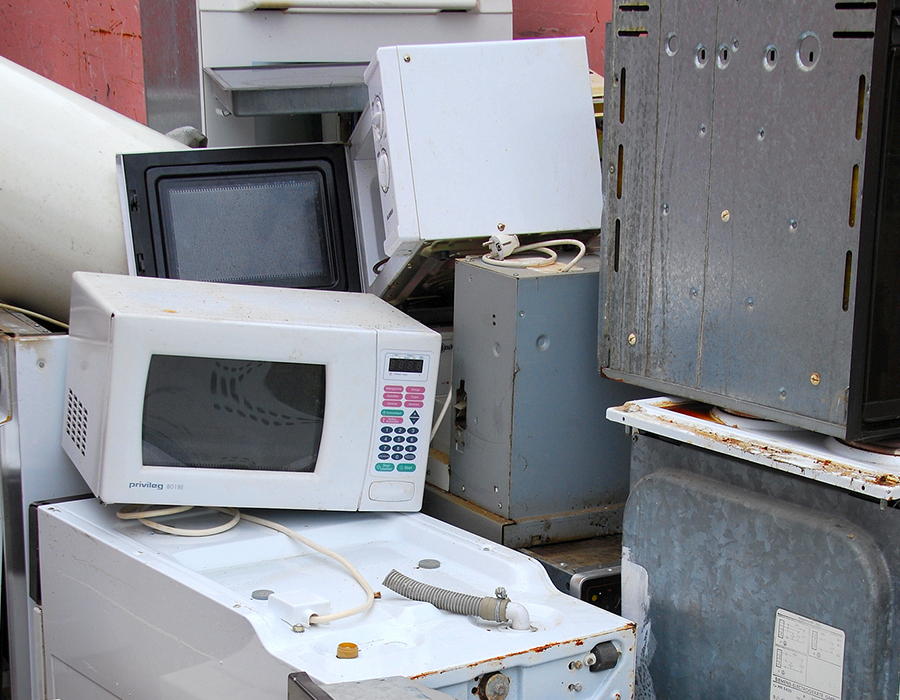 We Can Haul Away Any Items That Need To Go
Used electronics contain a lot of metal substance and chemicals that can be very harmful to the environment if left to decay unchecked.
Appliance Removal, TV Removal, Junk Removal
Thankfully, Same Day Haulers Junk Removal Experts is here to assist you with all of your electronic waste and appliance removal needs!
Junk TV Removal MA
Appliances Junk Removal Services South Shore MA
Electronics Junk Removal Service
What We Take
Junk TV Removal Services South Shore, MA
TVs are upgrading each year, which means there's a lot of unwanted panels out there that need to discard properly. Same Day Haulers Junk Removal Experts is happy to dispel to your home on a time and day that fits your timetable in order to pick up any old TV screens.
There's a few reasons why you should rely on a professional service to handle the job instead. TV screens, especially old ones, can be a lot heavier than you might think; lifting them inappropriately can easily cause back pain or even injury. Also, TV screens—particularly older box TVs and LED screens, which were the early flat screens—contain a number of unsafe materials and chemicals.
There are several states that have special laws and regulations regarding electronic waste (often call e-waste for short). Due to the number of hazardous materials present, you will often be required to carry any e-waste—TVs included—to a special disposal facility where it can be dispose of properly. There are several chain stores including Target that offers e-waste disposal bins for smaller items, but you are not allowed to throw an old monitor or screen in there. Simply tossing an old TV in the bin can result in a heavy fine, and you'll still need to find a proper way of disposing it.
But there's no need to undergo all the time and trouble of handling with e-waste disposal on your own. Same Day Haulers Junk Removal Experts can do the heavy lifting for you. We will also take your old TV to the nearby e-waste disposal or recycling center so that it can be taken care of in the most eco-friendly way possible. You will save time, effort, and money, and you'll have space for a fancy, top-of-the-line new TV in no time at all!
If you have any inquiries, please don't hesitate to call us
Other Junks We Take
Appliances Junk Removal Services South Shore, MA
If you're upgrading your household appliances and need the old ones moved out ASAP, then Same Day Haulers Junk Removal Experts is here to help! Our expert staff can safely help you detach your appliances from their electrical or plumbing outlets, and then speed up removal efficiently.
We can help unhook and haul away any household appliance, such as:
Dishwasher Removal
Washing machine Removal
Dryer Removal
Refrigerator Removal
Microwave Removal
Stove / Oven removal, Gas or Electric Range Removal
Air Conditioner Removal, AC Junk Removal
Compressors
Appliances containing chemicals like Freon, etc.
And more!
We'll take any old appliances that you no longer need and transport them to the nearby eco-friendly recycling or disposal facility. ​
Electronics Junk Removal Service
If you have any other electronic waste that needs to be taken care of, Same-Day Junk Removal Experts is quick to help. TV Monitors, cellular phones, computers, old batteries, etc. can't go into the waste stream due to the hazardous chemicals and materials they carry. Several states or counties will even impose a fine for incorrect disposal of these items because of the threat they pose to the environment.
So instead of going through the trouble of looking on your own for a proper e-waste disposal facility, let us do the hard work for you. We'll make sure all of your e-waste is disposed of properly and responsibly!
If you would like to schedule an appointment for appliance removal, tv removal, or  e-waste removal today, then call us at
1-866-410-1416
between the hours of 7 AM and 8 PM.
We Can Get Your Junk Removed Today